When is the last time you sat down and did some coloring? As a child, I always enjoyed my coloring books. I am so glad that adult coloring books are a thing now. I really like taking them on airplane rides to pass the time. What if I told you coloring pages are yet another way to use your SVG files? I hope this makes you excited!
I'm always looking for new ways to get the most out of my SVG files and coloring pages are just another example of why SVGs are so amazing. The versatility of sizing and uses are endless.
Depending on the SVG you are using, there are 2 ways to go about turning them into coloring pages.
The first way is the easiest. Find an SVG file that has the outline already built into its layers like this
Mermicorn SVG
. All you need to do is change the media size to your specifications and delete all the other layers. Then hit print!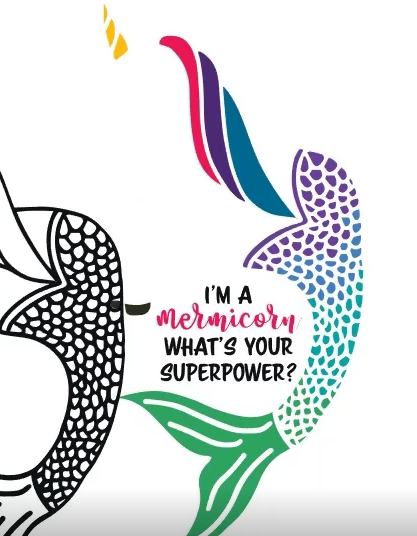 The next way has a few more steps involved. When you come across a single-layer SVG like this
Circle Mandala SVG
, you need to delete the fill color and use an outline color instead.
Be sure to add a point value to the outline so that it will print. Depending on how thick you make the outline, the design might change a bit as lines merge together.

Again, change the media size to your specifications and then hit print.
If you're looking for some quick and easy summer fun activities to do with the kids while your out camping or on long car rides, coloring pages might just be the ticket.
You can always add some math problems or simple sentences to add some educational pieces to creative time.
For the detailed tutorial check out the video below